Sports Leadership & Team Development
L.E.A.P. Ahead Sports Programs
Lead ~ Excel ~ Align ~ Perform
Whether in the boardroom or on the field, strong leadership and effective teamwork can mean the difference between an 'average' and an 'exceptional' performance. Our L.E.A.P. Ahead programs have been specifically designed to elevate the performance and leadership abilities of Athletes, Officials and Administrators within the sporting industry.
Our unique programs offers something no other leadership or team building programs can offer – a genuine accelerator to true self-awareness, inner leadership and teamwork.  
How do we do this? We work with coaches who are totally honest and give immediate and unbiased responses to individual and group energy, intention, actions, and body language, closing the feedback loop in the present moment. 
We work with horses. Yes – you read it right – horses! 
Horses make the invisible visible.  The power of Equine Assisted Leadership & Team Building programs has long been recognised by leading sports psychologists and mindset experts as an effective tool for developing and maintaining high performance teams. Through our programs, participants work alongside our horses and our experienced  leadership coaches developing skills and insights that will immediately improve individual and team performance. 
Programs include of a combination of immersive experiential learning with the horses, group discussion, individual reflection, psychometric assessment, and practical accountability tools. Whether planning for the next season, looking for mid season support or a post-season debrief, our programs can be tailored to meet client objectives as half or full-day workshops, or over multiple sessions through our premium package. 
Leadership Programs
"Leading by the way you did things is the most important thing you can do, people have to watch what you do and learn from that." Nathan Sharpe
The flagship program, Leadership in Action, has been designed for Athletes, Coaches and Administrators in leadership roles or demonstrating leadership potential. 
We work with leaders at all levels including:
Senior Administrative Leadership Teams
Coaches, Managers and Team Captains
Leading Ladies – Women in Sports
High potential individuals
What distinguishes a great leader from a good leader?
Self-awareness is an essential trait of great leaders. Taking leadership to that next level means not only making the individual leader aware of their unconscious behaviours and biases and the impact these have on the people around them, but how to use this self-awareness to nurture what is working and change what is not.
Horses require clear, authentic leadership and in working alongside our horses, participants receive unique insights into their leadership style. The horses provide a window into an individual's communication and leadership skills as our qualified leadership coaches help them interpret the horse's responses. 
Your leaders will develop a deeper level of self-awareness and understanding of their impact on others, as well as a supportive environment to develop their skills, build their confidence and ultimately enhance their ability to lead and inspire their teams.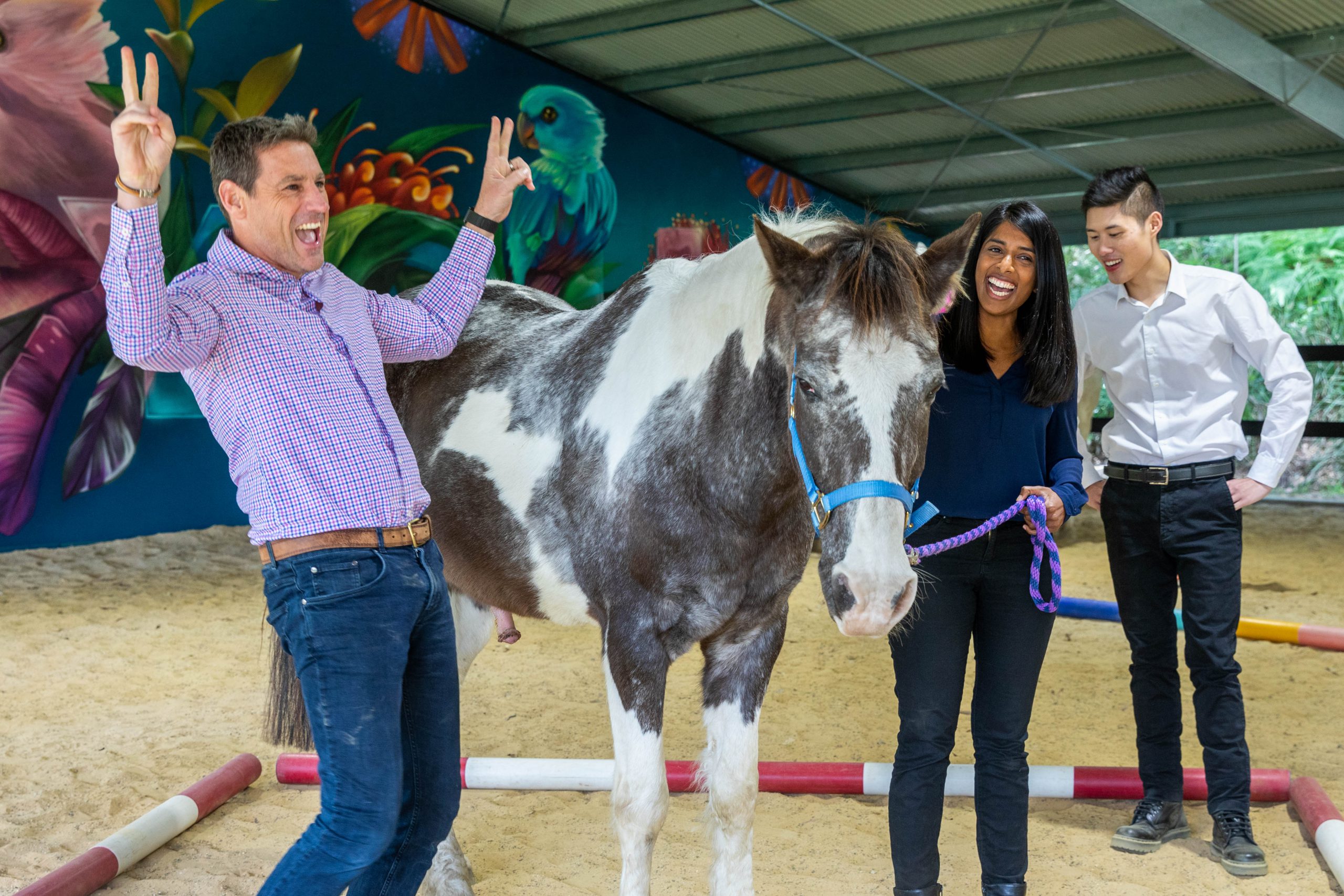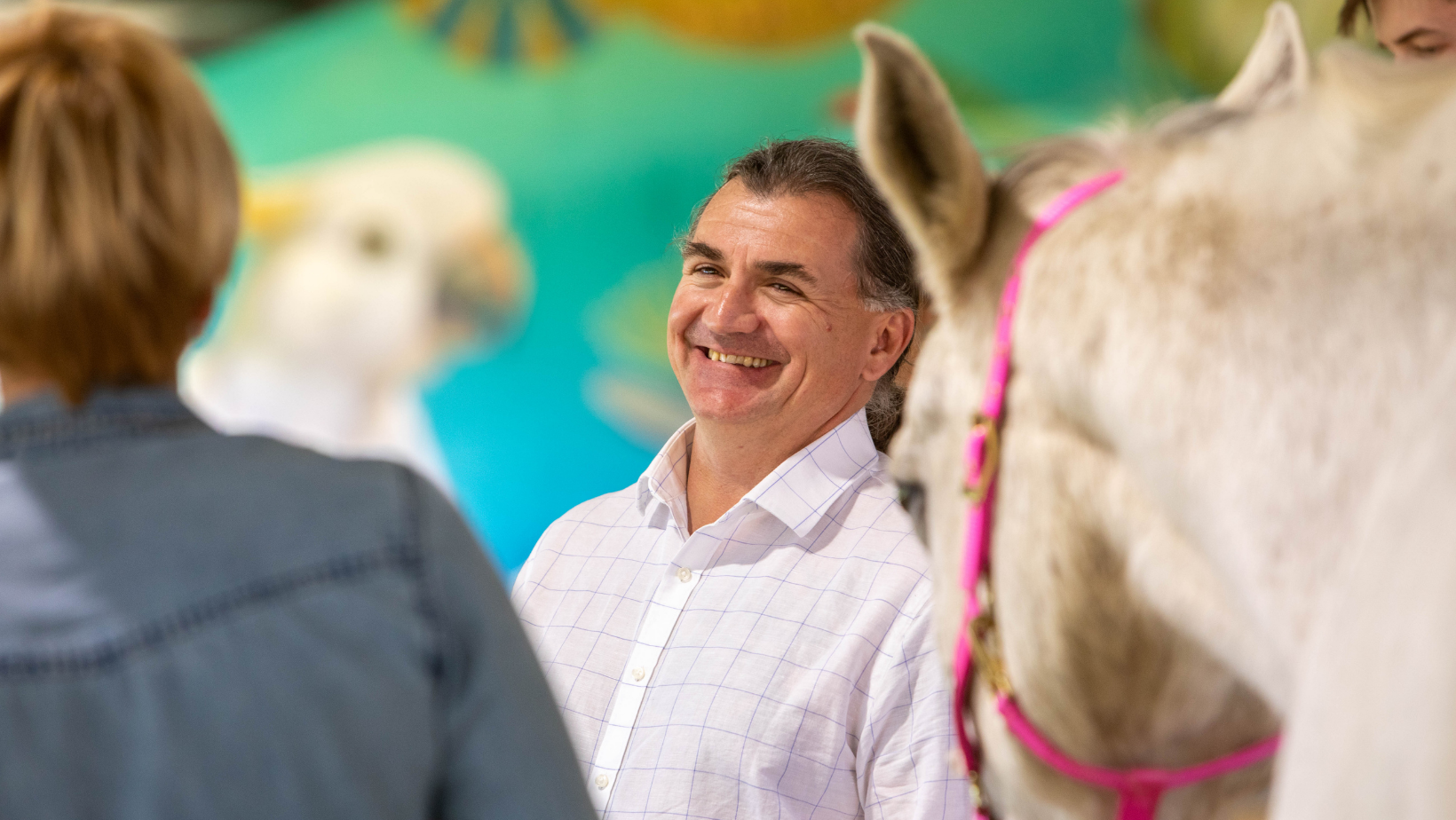 Team Development Programs
"Talent wins games, but teamwork and intelligence wins championships." Michael Jordan
The Teamwork with Horsepower program brings teams together in a unique way to build cohesion and ultimately, to elevate performance whether on the field or in the boardroom.
So what makes this team building program so different? Our horses! Through a series of group based activities with horses, participants build greater awareness of themselves and their teammates.
In order to work through the tasks successfully with their horse, team members learn to adjust their intentions and behaviours. The cause and effect is obvious and immediate and parallels drawn to everyday situations have profound and lasting benefits for positive change.
As a result they improve communication and leadership skills, focus and motivation. Further developing emotional intelligence, empathy and awareness of others lays the foundation for a truly cohesive and effective team. Our full or half-day programs can be tailored in to meet your team's specific objectives.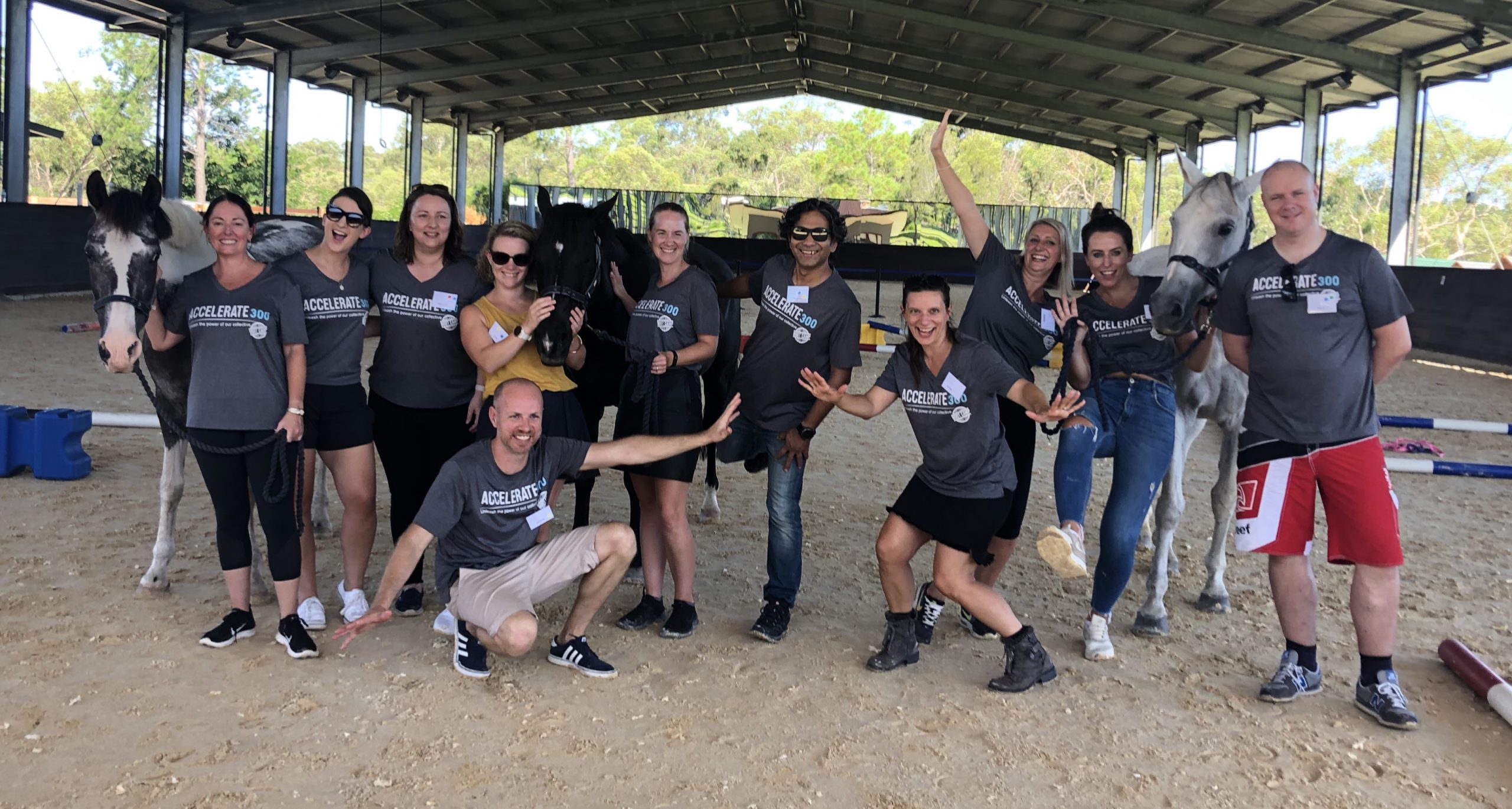 Address:
35 Laitoki Road, Terrey Hills NSW 2084