Team Building with Purpose
Confidence. Consciousness. Compassion
Team building with purpose! Whether you want to reconnect face-to-face now Covid19 restrictions are easing, plan for your next project or quarter, or achieve greater communication between your team members, our Team Building with Horses provides a unique opportunity to do just that and more.  We can tailor an experience to meet your objectives as a half or full-day package. Combine this unique experience with a one-of-a-kind purpose built facility in a stunning location where the coast meets the country on Sydney's beautiful Northern Beaches and you have all the ingredients for a meaningful and memorable day.
Everything you need to know about your team's communication & dynamics!
So what makes this team building program so different? Having honest, immediate and totally non-judgmental feedback, horses are a leveller that no human can match. They have no agenda, and know nothing about the office politics – they don't know if you are a CEO or the intern. Horses react to the real person. 
As prey animals, horses have incredibly astute senses and are highly sensitive to the energy, intention, actions and body language of humans. As such, horses can serve as a barometer for non-verbal communication, therefore helping the individual recognise how their non- verbal cues may be affecting their relationships with others.
Through a series of group based activities with the horses, participants build greater awareness of themselves and their colleagues. As a result they improve communication and leadership skills, focus and motivation. Further developing emotional intelligence, self-confidence and self-awareness that lays the foundation for truly authentic leadership and effective teamwork.
This can be run as a full day or half day program.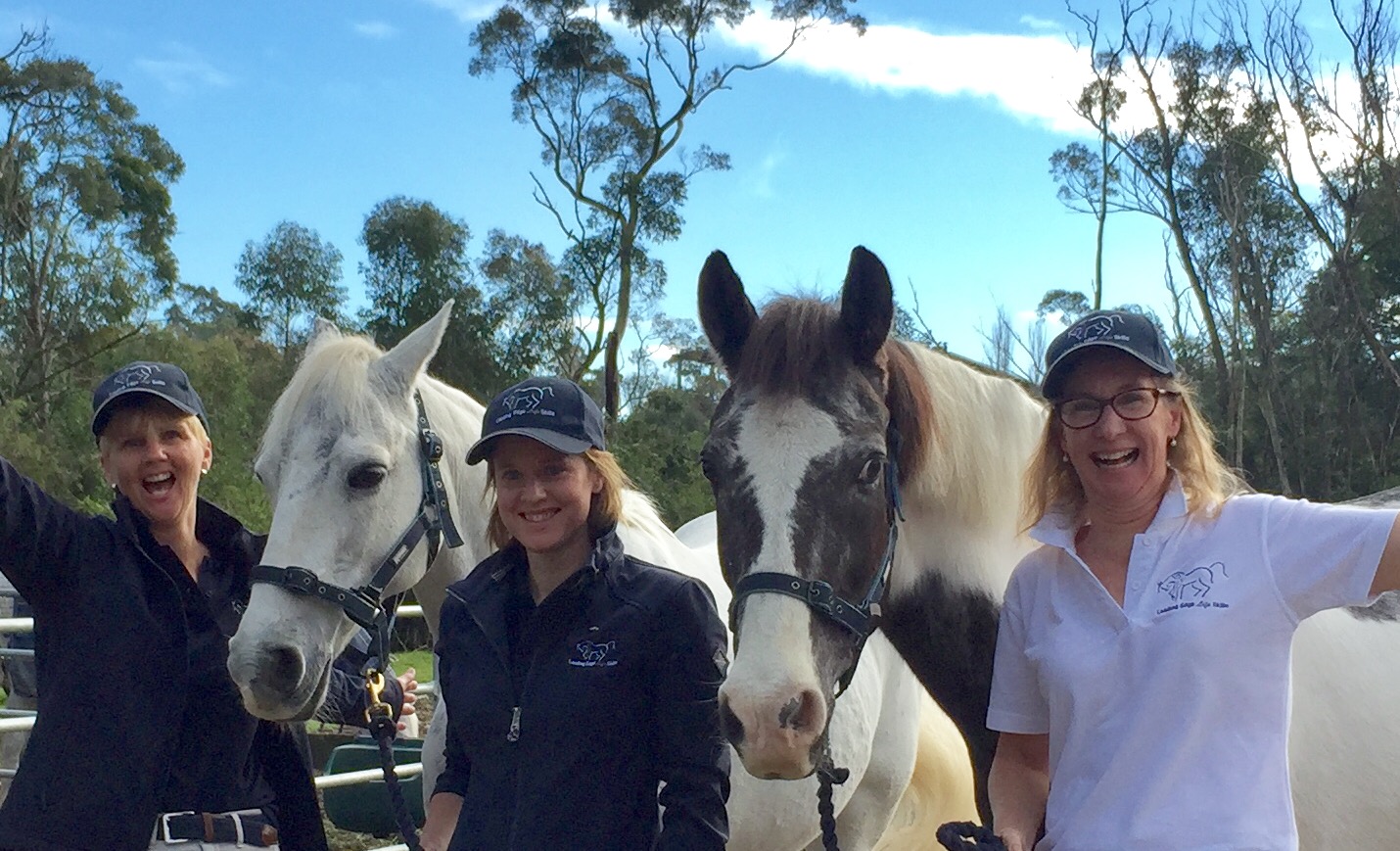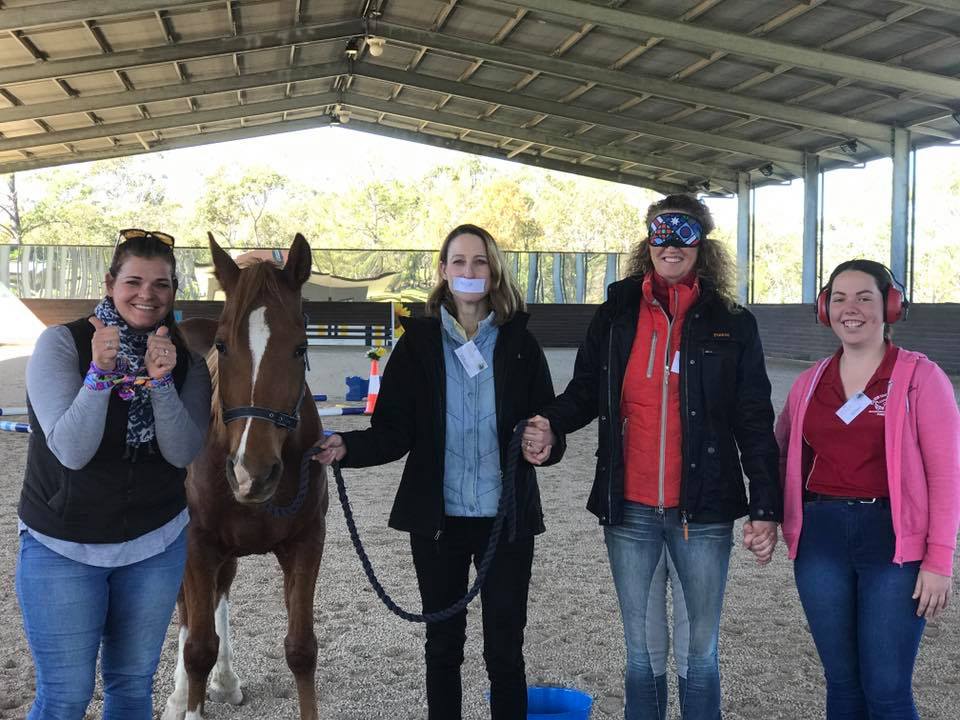 Connect with your team at an off-site venue with a difference! Whether you are celebrating a seasonal event such as Christmas, farewelling a colleague or welcoming a new team our unique space is perfect to reconnect with your colleagues.  It is an escape to the country but close to major business centres on Sydney's beautiful Northern Beaches. Our Terrey Hills venue offers a spacious conference room that can be configured to suit your needs, catering options, a beautiful bush walk, and a huge arena with an original mural for your special team event. We are happy to theme your event for the occassion too.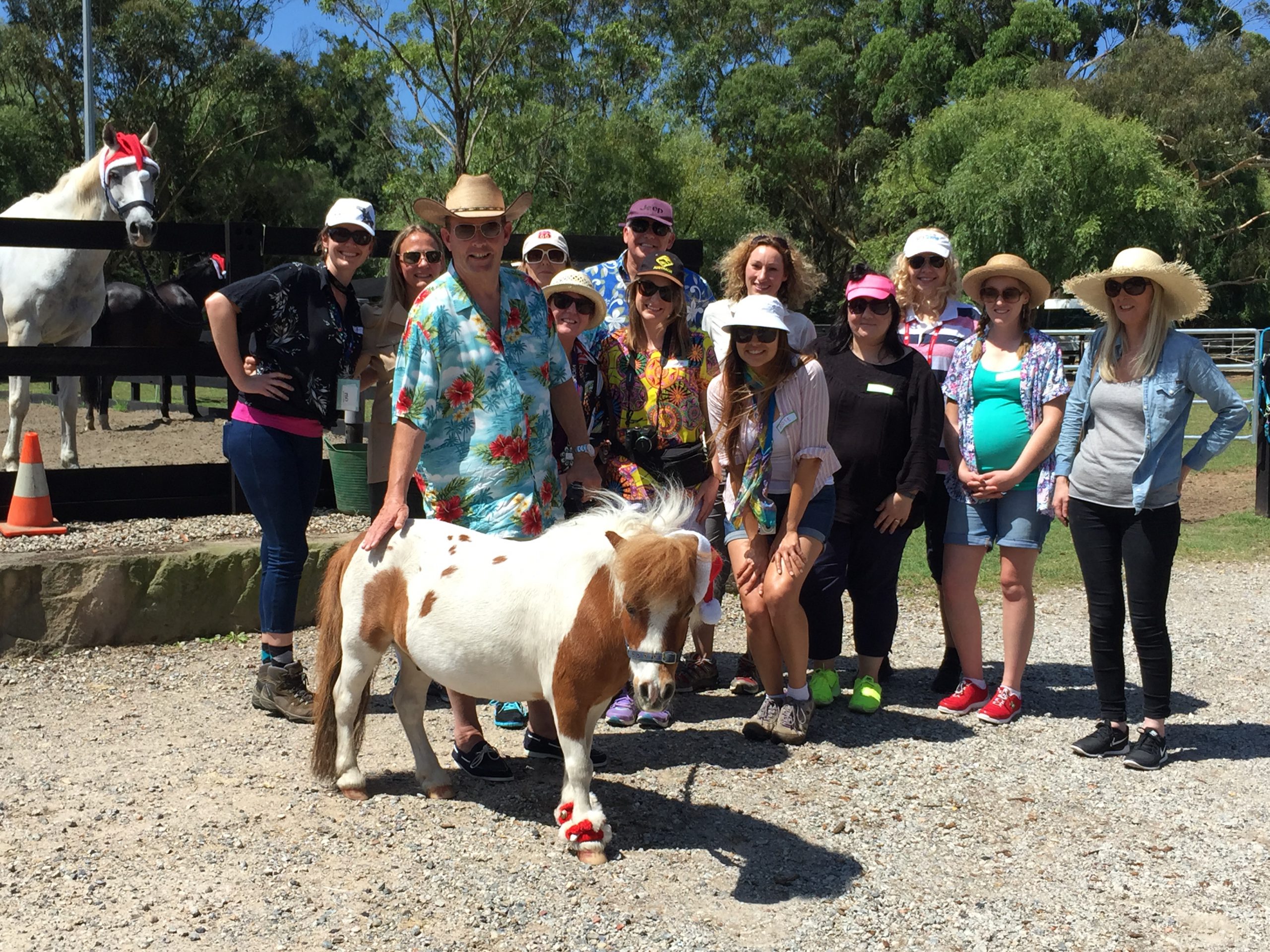 Address:
35 Laitoki Road, Terrey Hills NSW 2084