Straight from the horse's mouth…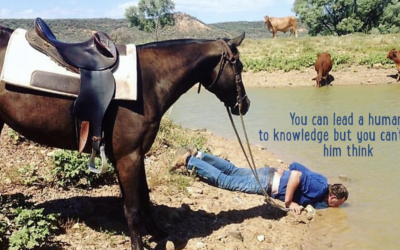 orses keenly sense when someone is impatient and respond accordingly – no amount of pulling will make them move faster. When working with horses, we have a bit of a mantra: "act like you have five minutes and it'll take all day, act like you have all day and it'll take five minutes."
Patience, and the calm that it brings, is super important when working with people too. Especially when working with teams. We are all different so team dynamics can be a source of frustration especially with a looming deadline.
read more
Address:
35 Laitoki Road, Terrey Hills NSW 2084