Confidence. Consciousness. Compassion
What distinguishes a great leader from a good leader? How is it that some leaders inspire and empower their people to be the best possible? Taking corporate leadership to that next level means not only making the individual leader aware of their unconscious behaviours and biases and the impact these have on the people around them, but how to use this self-awareness to nurture what is working and change what is not.
At Leading Edge Professional Development, authentic leadership development is our area of expertise and our passion. Our corporate programs develop intelligent  leadership skills necessary to enhance the effectiveness of teamwork required to achieve company goals. What makes our corporate programs more effective than other leadership programs? We can guarantee to meet your objective through our experiential sessions where horses are your teachers. Yes, horses! Horses are the ultimate addition to a team. They do not know or care about office politics – they simply provide honest, immediate and unbiased responses to individual and group energy, intention, actions and body language. Our experienced leadership coaches guide you through the session ensuring that you understand the interactions and how they apply to your leadership style when paralleled back to the office environment.
Quite simply – we make the invisible visible.  
Executive Leadership Programs
As an corporate executive, it can be almost impossible to remove yourself from your leadership role and view your style and skills objectively – this makes it difficult to pinpoint how to continue to broaden and strengthen your impact.
Our Executive leadership program provides the unique opportunity for participants to deepen their self-awareness. Horses require clear, authentic leadership. We work alongside you, with our horses, to elevate your leadership skills and build confidence and inspiration in your teams.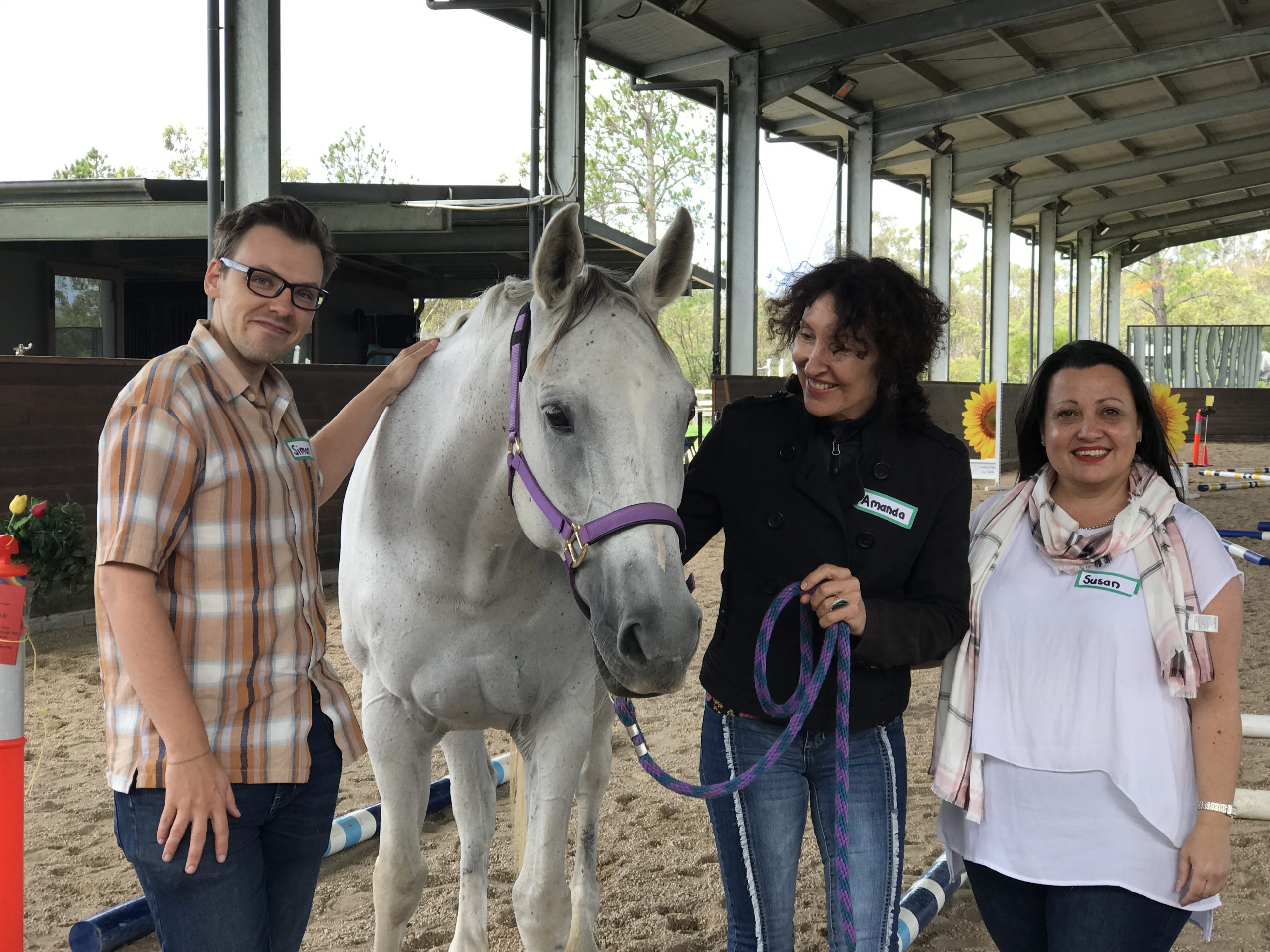 Developing the skills and abilities to be a strong leader in a corporate environment is vital for success at all levels within an organisation. Our Emerging Leaders courses provide an opportunity for those embarking on, or continuing to progress in Leadership roles, to come together for focused leadership skills development programs. Be it those new to leadership, middle managers or those identified as 'high potential individuals', our programs identify and target the skills needed to take your leaders to the highest levels of performance.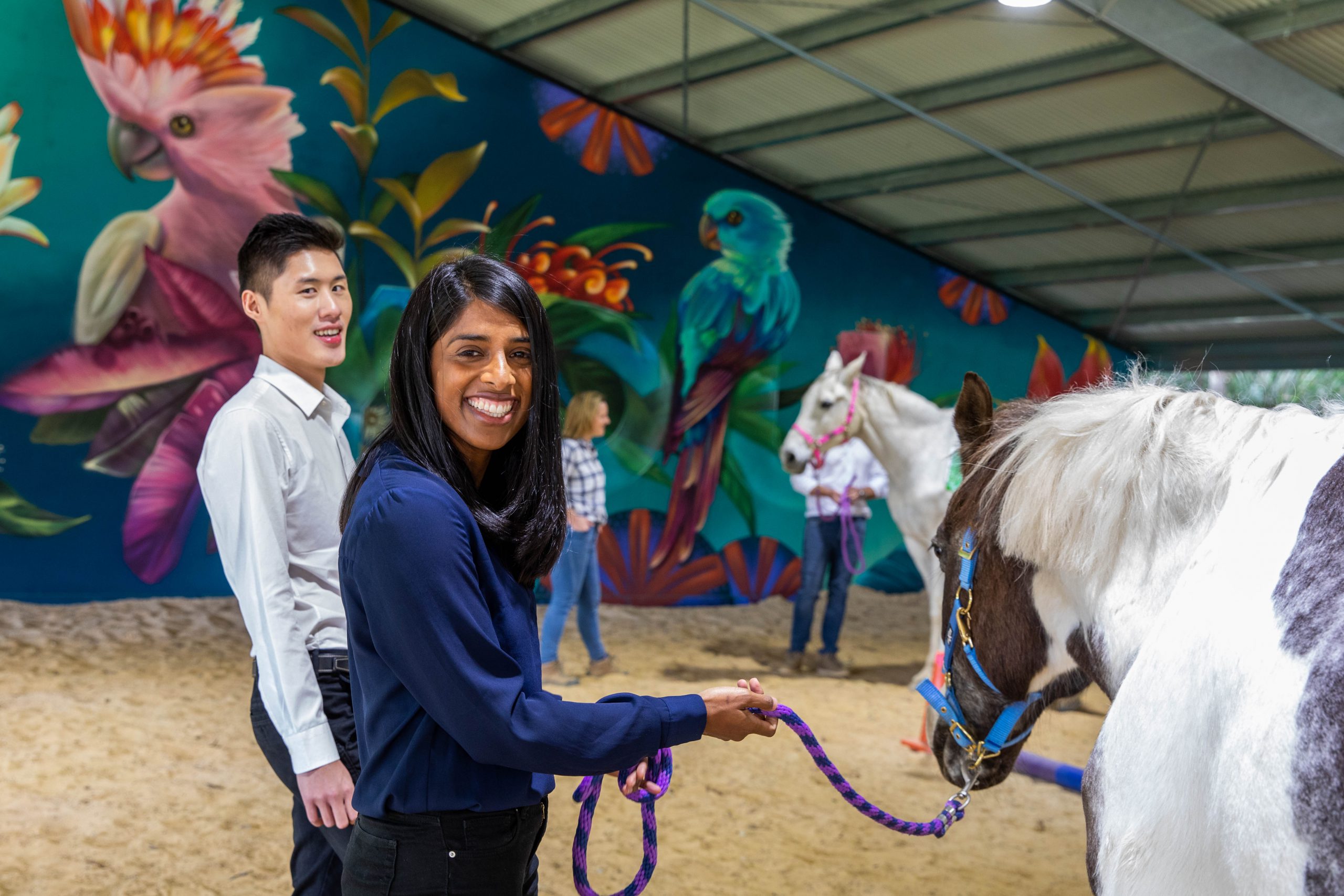 The Graduates and Interns you hire today, will be your leaders of tomorrow. Commitment to the development of their skills and experience is the single most important thing you can do to ensure the future success of your business. 
Our programs develop the leadership and communication skills your new talent need to achieve the best results for themselves and for your organisation.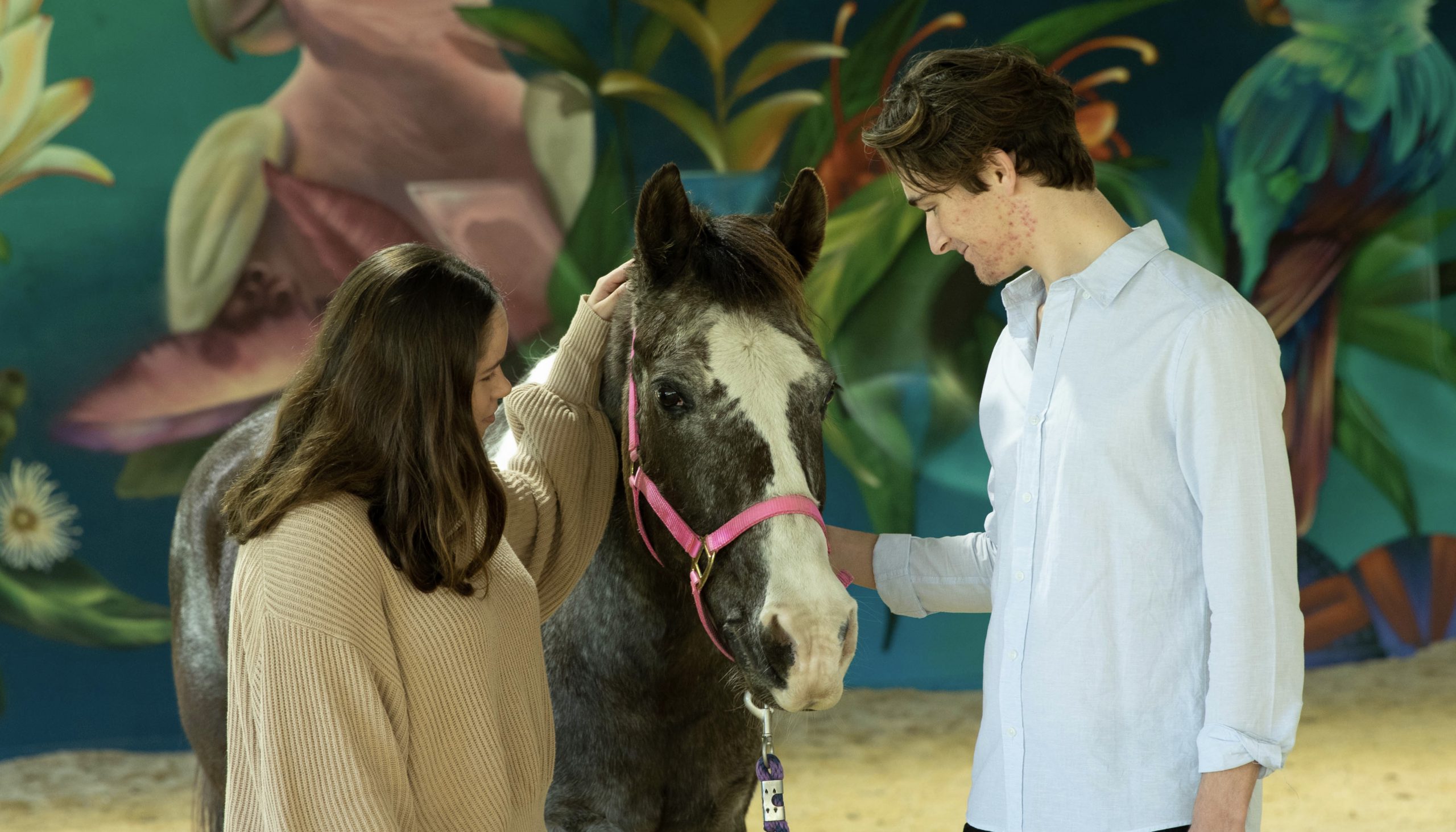 MiRo Psychometric Assessment Workshops
MiRo is a well recognised psychometric assessment tool specifically designed for use in the workplace to help individuals and teams perform better and feel happier. MiRo provides  valuable insights into behaviours, motivations, relationships, communication and leadership styles. MiRo workshops can be incorporated into any of our Leadership Programs, or run as a stand-alone program.
We work with corporate clients of all sizes to develop skills focused retreats working with our beautiful herd of horses. Our stunning nature based facilities offer a tranquil environment for your team to focus and reconnect away from the hustle and bustle of the office, on Sydney's beautiful Northern Beaches. Our Terrey Hills venue offers a spacious conference room, a beautiful bush walk, and a huge arena with an original mural for your special team event.
In addition, we are in close proximity to boutique hotel accommodation and a variety of quality restaurants should you choose a multi-day retreat for your team.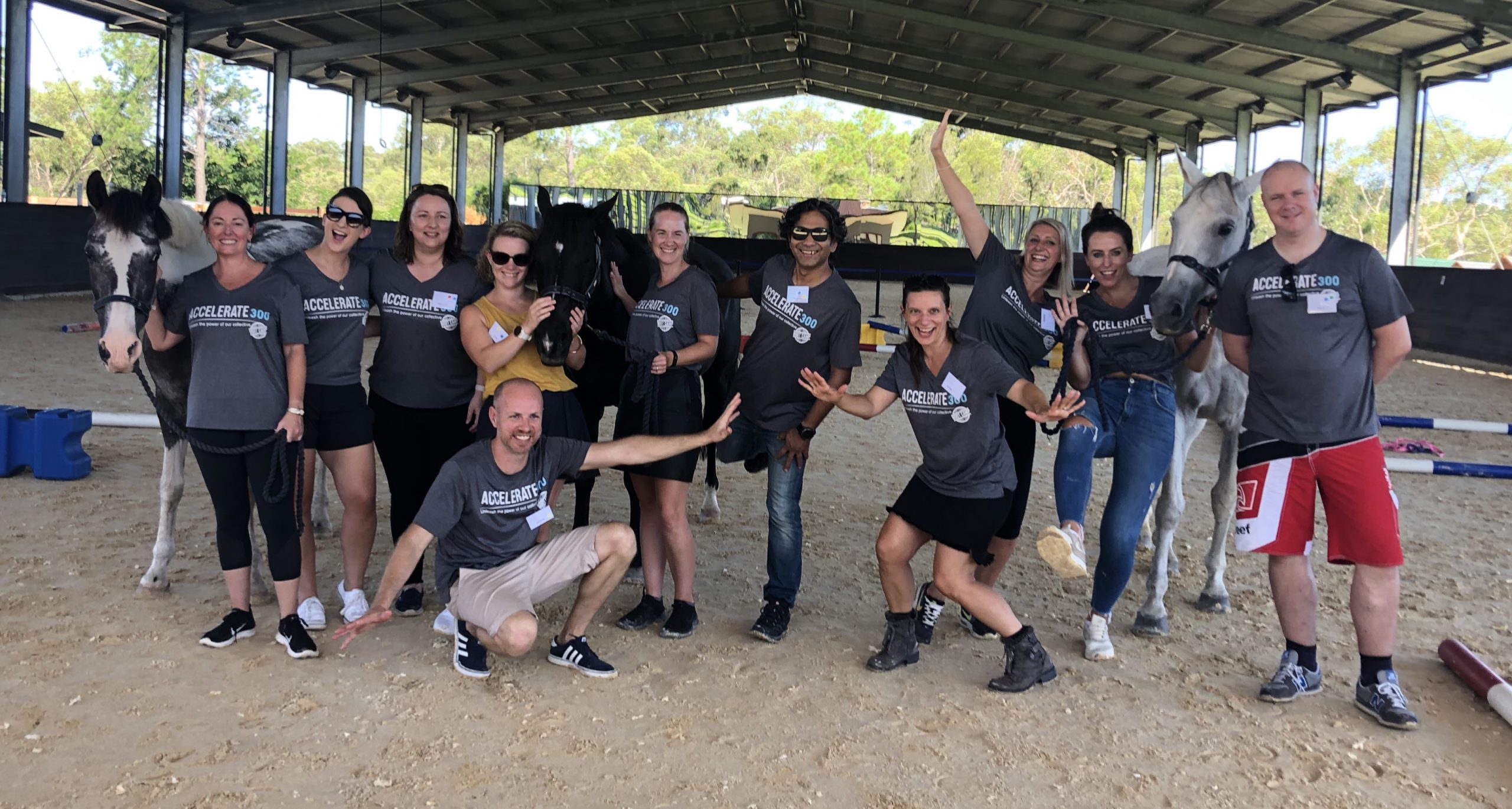 Address:
35 Laitoki Road, Terrey Hills NSW 2084